Collaborative leadership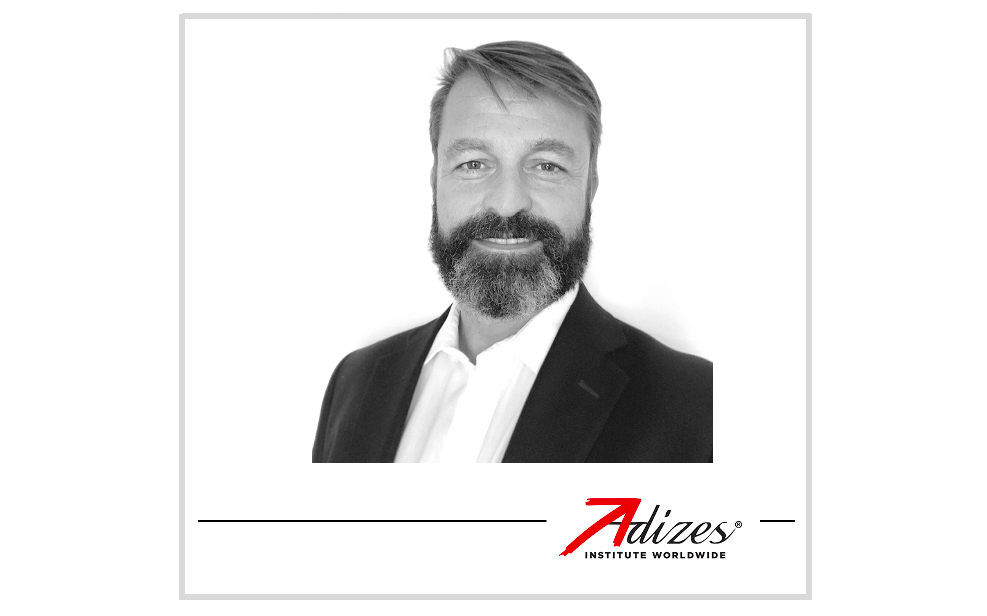 Gustav Juul
Principal Partner
Adizes Institute
It is the role of the leader to guide their company and often, that involves smoothing the waters and sometimes delivering bad news. The skills of the diplomat are those of sensitivity toward the stakeholders and finding a navigable path when things get bent out of shape. The diplomat needs to balance often disparate needs to find a resolution. So, the ultimate leader needs to be both a diplomat and a truth-teller, and those things don't always line up perfectly.
As much as dedicated, high performing teams vow diplomacy as a preferred behavior for their leaders, the diplomatic approach comes with some challenges. As I suggested earlier, it can cause the leader to hold back on delivering truth bombs when candor may potentially lead to a better ultimate outcome. These compromises can blur the lines at times.
The other downside of the diplomatic style is that oftentimes, taking a more diplomatic route can increase time to resolution. This is usually the case because the diplomatic leader needs to work with all stakeholders. Taking the time to reach out to, and often revisit, all the players doesn't usually happen quickly. This style can be incredibly important in organizations seeking integration and collaboration. However, it's not always the best style in start-ups, early-stage, and fast-moving organizations.
A Client Close-Up: Domino's Pizza, Inc.
While one of the core values of the Adizes Institute is client confidentiality enough time has passed and permission has been granted to allow us to share this client closeup describing our work with Domino's Pizza. This is a client close-up with Tom Monaghan, former president and CEO of Domino's Pizza, Inc.
Tom Monaghan is the fast-moving President of Domino's Pizza, Inc. He built Domino's Pizza around a single concept: pizza should be delivered hot to the customer in thirty minutes or less. Monaghan's commitment to the customer, attention to the details of production, and dedication to quality have revolutionized the pizza industry and made Domino's Pizza a household name in America and around the world. Adizes has been working with the Domino's Pizza family—including Domino's Pizza Distribution Corp. and the franchisees—since 1980 when Domino's was a fledgling $400 million company.
Where was Domino's when Adizes associates came in?
We were honestly not very well organizes and had a top down approach to leadership. Since we started using the Adizes Methodology, we are now much better articulated in our company. At first, there was a certain amount of dissension, collaborative leadership sounded un-nautral back then, but everything changed once we started to see the results.
Was the company growing by leaps and bounds?
The company was growing but not at the speed I wanted. By most standards, however, that growth would still be very fast. Domino's Pizza had just digested a large acquisition. Geographically, we were spreading at a rapid rate. We were healthy and profitable and not unmanageable. Yet, we were not doing as well as we could.
Was that when Adizes got involved?
During the summer, I invited the Adizes Institute out to our headquarters in Ann Arbor, and they worked with us for two days. They led us through a Diagnostics workshop, which then led to the development of cross functional and multilevel Collaborative Teams.
One of the teams found that our home office expenses were too tight and we therefore had to loosen our belt to be able to bring create the infrastructure to grow at the rate we wanted to. This was very valuable for the company to know.
Another collaborative team worked on the dough improvement. I remember it was very high priority, and at the same time a very difficult team due to its diverse composition. The result was a major improvements. The team decision was to invest $500,000 in new equipment. This investment has paid for itself many times over. The quality of our product improved, our sales went up, and a record number of franchisees stopped their own dough production and began to buy directly from Domino's Pizza commissaries.
The last collaborative team I am going to mention is the banking collaborative team. They found that our bankers did not really understand our pizza company. This brought about very positive direct results. We held a two-day seminar to which we invited a number of bankers and investors, focusing on our company operations. By offering bankers a better understanding of Domino's Pizza, we were able to secure three times as large a line of credit. This, of course, has enabled us to grow faster.
What phase of the methodology were you in at this point?
We had to take a step back to take many steps forward. When we hired the Adizes Institute we had just finished Mission Definition. We had to do an Diagnosis and re-do our mission. On the surface it seemed similar, but something was also very different about it. Most importantly, was that we achieved group ownership of the mission. The mission, coincidentally, was the same mission as mine, but it became our mission. Also, getting company ownership for decisions was occurring much more frequently and in a more positive manner.
Did you do a restructuring?
Yes, we moved into that with much more positive mutual respect. At that time, I had too many people reporting directly to me, so we worked towards changing that structure.
There are clear and obvious benefits for Domino's in all that you have said so far. Are there other benefits you have not mentioned?
Because some of the benefits are of a preventive nature, it is hard to say exactly what the Adizes method did. It definitely helped create a climate in which we could generate better ideas, but it also helped create a climate where we could be better implement those ideas. The best thing that has happened over the past two years has been the development of mutual respect among the team members. It allows an appreciation for what other departments are doing.
Where are you now? Which phase are you in?
We are now in the Budgeting Phase, and I am sure we are on target with that. We are looking forward to the Incentive System. I feel as though we are pretty strong in that area, so I have high expectations for that phase. We want to do something with incentives that has never been done before.
We also had a second Diagnostics workshop resulting in some new opportunities to improve and create more collaborative teams. Also, cascading the methodology has been taking place. We have at least thirty trained Integrators (internal guides). Some of the regions have already held internal Diagnostics workshop, and other regions are scheduling them.
The Adizes Model

Dr. Ichak Adizes founder of the Adizes Institute® places great importance on the integrator, and sees them as critical to a company's drive to prime (optimal performance). Dr. Adizes developed a model of the life-cycle of a business and profiles the different styles of leadership needed at each phase of a company's evolution. Our methodology defines the four basic roles that are needed in all organizations, in varying degrees, at various points in a company's evolution: Producer (P), Administrator (A), Entrepreneur (E), and Integrator (I), where we have a main style, which is usually complemented with at least one secondary style. The bad news is that the Perfect Leader, a person with all the talents gathered together in one single person does not exist, the good news is, through collaborative leadership, a complementary team can be created to support the leader. When working together they can create exceptional long-term performance.
Adizes' 4 Basic Roles
The Producer (P)
Organizations exist to produce results. The results being produced may vary depending on the organization, but they all exist in order to satisfy customer needs. The Producer is typically very delivery focused. They work long hours to 'do it now' and tend to believe that hard work solves everything.
The Administrator (A)
While the Producer focuses on what to do, the administrator focuses on how things should be done. The administrator undertakes activities that are directed at getting things organized, planned, scheduled, systematized, and generally under control by capturing the learning curve about how to do things right in processes, procedures, and systems.
The Entrepreneur (E)
Entrepreneurs embrace change and inspire those around them. They are focused on creating new opportunities or responding to threats. Entrepreneurs are more willing to believe in visions and take significant risks, whilst using story-telling and other techniques to bring others along with them.
The Integrator (I)
Integrators are reliable, trustworthy, warm, and caring. The Integrator role focuses on the development of teams who can make the organization efficient over the long term. Integrator Managers often develop persistent cultures of mutual trust and mutual respect.
The model below illustrates the varied emphasis needed from these roles as the company matures and ages.

As you can see in the model illustrated, the 'I' comes into their own, focusing on cooperation and collaboration of the team as the company matures and the fast-paced chaos of the early stages disappears into the rearview mirror.
As Director of the Adizes office in Mexico City as well as Partner of the Adizes Institute I have had the privilege of implementing our methodology into many great companies and seeing them grow to new levels of excellence. All of these implementations required diplomatic skills.
The Adizes Institute will never tell you what to do or what to decide, but teach the organization collaborative leadership and act as a guide in the process. We aim to foster improved communications on all levels of the organization to create Collaborative Leadership. We teach the organization Respect the professional opinion of the persons sitting next to them and to Trust in its own capabilities and that they together are able to reach the goal. Much like a diplomat we need to be aware and responsive to the needs, views, motivations and conflicts at play, considering all the stakeholders and trying to align interests and concerns.
Clue #1: Collaboration starts at the top
All too often, efforts to collaborate are sabotaged by political games and turf battles. Consider that Microsoft, according to internal reports, a former company executive, developed a viable tablet computer more than 5 years before Apple, but failed to get the internal support because competing Microsoft divisions conspired to kill the project.
Part of the problem is that many leadership teams, composed of the CEO and his or her direct reports, actually don't operate as teams. Each member runs his or her own region, function, or product or service category, without much responsibility—or incentive—for aligning the organization's various projects and operations into a coherent whole. So, if we want transformation to succeed we need to create a structure that supports it.
Clue #2: Collaboration Does Not Equal Consensus
Collaborative leadership is the capacity to engage people and groups outside one's formal control and inspire them to work toward common goals—despite differences in convictions, cultural values, and operating norms.
Most people understand intuitively that collaborative leadership is the opposite of the old command-and-control model, but the differences with a consensus-based approach are more nuanced. Below are some helpful distinctions between the three leadership styles.
Tres estilos de liderazgo
| | | | |
| --- | --- | --- | --- |
| | Mando y ordeno | Consenso | Colaborativo |
| Estructura organizacional | Hirarquico | Matricial o pequeños grupos | Red interorganizacional dispersa |
| Quien tiene la información relevante | Dirección General y Direcciones funcionales | Los miembros que se han definido como portavoces por un grupo de interés. | Se crean equipos multifuncional y de multinivel incluyendo la autoridad, el poder y la influencia. |
| Quien tiene la autoridad para decidir? | The people at the top of the organization have clear authority | Todos tienen la misma autoridad | Las personas que lideran los equipos tienen una autoriadad clara. |
| Cual es la base para el accountability y control? | Financial results against forecast | Muchos indicadores de desempeño por funcion y geografia | Objetivo basados en logros personales y de empresa |
| Donde funciona mejor? | Funciona bien en una organización con una estructura herarquica muy estricta. | Funciona con pequeños equipos. | Funciona bien en grupos diversos, con necesidad de colaboración entre unidades y areas. Igualmente cuando la innovación t la creatividad es importante. |
| Donde funciona peor? | Funciona mal en organizaciones complejas o cuando la innovación es importante. | Funciona mal cuando el tiempo es un factor importante para la empresa. | Funciona mal en empresas donde la dirección de ve indispensable. |
Clue #3: Show a Strong Hand
Once leaders start getting employees to collaborate, they face a different problem: overdoing it. Too often people will try to collaborate on everything and wind up in endless meetings, debating ideas and struggling to find consensus. They can't reach decisions and execute quickly. Collaboration becomes not the oil greasing the wheel but the sand grinding it to a halt.
Effective collaborative leaders assume a strong role directing teams. They maintain agility by forming and disbanding them as opportunities come and go—in much the same way that Hollywood producers, directors, actors, writers, and technicians establish teams for the life of movie projects. Collaborative efforts are highly fluid and not confined to company silos.
Effective leaders also assign clear decision rights and responsibilities, so that at the appropriate point someone can end the discussion and make a final call. Although constructive confrontation and tempered disagreements are encouraged, battles aren't left raging on.
This is exactly how the Adizes Methodology works. When teams meet, people know that it is OK—in fact expected—to propose ideas and challenge one another. When a decision is reached it is not the perfect decision that is implemented, but the best idea that can be implemented. There is no winner, but people being able to fall in line. This ensures vigorous debate but clear decisions and quick action—diversity in counsel, unity in command.
Clue #4: Loosening Control Without Losing Control
In the old world of silos and solo players, leaders had access to everything they needed under one roof, and a command-and-control style served them well. But things have changed: The world has become much more interconnected, and if executives don't know how to tap into the power of those connections, they'll be left behind.
Leaders today must be able to harness ideas, people, and resources from across boundaries of all kinds. That requires reinventing their talent strategies and building strong connections both inside and outside their organizations. To get all the disparate players to work together effectively, they also need to know when to wield influence rather than authority to move things forward, and when to halt unproductive discussions, squash politicking, and make final calls
Differences in convictions, cultural values, and operating norms inevitably add complexity to collaborative efforts. But they also make them richer, more innovative, and more valuable. Getting that value is the heart of collaborative leadership.
Do you want to know if Adizes is right for you?
Schedule a BHE® Business Health Evaluation, today!
The BHE® Business Health Evaluation is a benchmarking tool for you and your leadership team to gauge your individual and collective propensity to create Collaborative Leadership within your organization.
The BHE® Business Health Evaluation is based on 199 key questions asked to over 10,000 C-level executives across the world concerning Leadership Behaviors and Effectiveness. These questions break down the opportunities and threats within the following areas, into the primary leadership dimensions that most influence top management team's dedication and overall firm performance:
Processes within the company
Dynamics of strategic planning
Functionality of the organizational structure
Internal factors that help or prevent work
Systems of interrelation and motivation
Corporate culture
Write to us and let's get the going today! I would love to hear from you [email protected]